It was the beginning of 20th century,his name was Henri Matisse, 35 year old artist , the one who made a 22 year old Pablo Picasso realize that "An art is a lie that tells the truth", with his enormous ability to present painting in a unique way,,
Don't know who Picasso is click here..
Unlike other artists Picasso painted those things where he could grasp the intense human emotions , but unfortunately his paintings were unaccepted by public , because everyone imagined their wall to be decorated with their own portrait. But his paintings were highly praised by Poets around him ,who looks at the world in a different perspective. They took use of his paintings to unleash their ability hidden in the heart expressing gratitude to this wonderful world.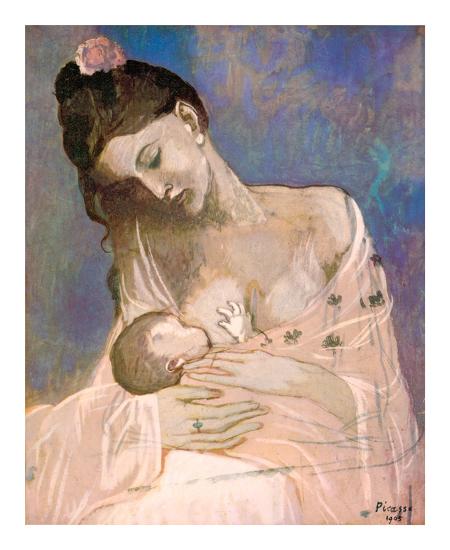 Picasso unleashed whole new art form when he once visited a museum , when his eyes got hold of masks of ancient Africans which they used for defence . They actually drilled his mind inserting revolutionary ideas through the hole . From then he started painting masks over hiding the lie on the face.
When he came out with his new art form people looked at them like they are not matured enough to understand the meaning of the art.
Then he believed that , for people to understand his painting he should die, (But this is not the actual belief as the title suggests). He mastered the rules of painting before getting into his new art from because…..
To break the rules, Master the rules..

Pablo Picasso

What was his mysterious belief then?
When Picasso was 13 year old , his sister was very ill and it was the time he started to master the sketch art. By seeing his sister suffering from the disease he prayed to Jesus that "I would give up painting if his sister gets cured".
Soon after his prayers were heard by Jesus , his sister dead. Then this immortal belief stuck in his mind.. "Someone I love would die , If I give a pause to my painting"…
did you knew that the great mathematician Pythagoras believed that the Evil Spirits hides under rumpled bedsheets.
His belief came out to be true several times in his life ..
Death of his close friend
Carles Casagemas – died when Picasso came to his uncles home without painting equipment to draw for a holiday, by then Picasso got really serious about his belief and became consistent with his work in the studio.
Many people of France died during the was when he was not continuing with his painting ..
Its kinda childish to believe in thoughts like this, but the Law of Karma will follow us until it accomplishes its aim.
As physcology says "WE ATTRACT WHAT WE THINK " came out to be true.
His quite wonderful to believe that when Picasso was about to take his last breath, he was asked what he wanted to have ,then Picasso replies hummingly "PAPER AND CHARCOAL TO DRAW"..
Picasso was the man who made Dove as the symbol of piece , and fought for peace for the world . The symbol Dove bird was the art he first learnt from his father.
So what can be the final conclusion of it now…
IF YOU BELIEVE IN GOOD , GOOD COMES BACK TO YOU.. IF YOU BELIEVE IN BAD, BAD WILL SURELY COMES BACK TO YOU AGAIN AND AGAIN…..